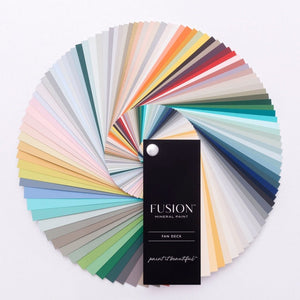 Up to date 138 colours
Over 100+ Colours displayed including 50 + bonus custom blend recipes.
Welcome to the colourful world of Fusion Mineral Paint. With over 50 gorgeous shades to choose from, our collection has everything you need to Paint it Beautiful.
The descriptions and colour pairings on the back of each colour offer you inspiration to let your creativity run wild.