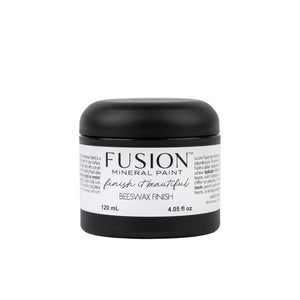 Food safe Beeswax Finish contains only pure natural beeswax and hemp oil. This unique proprietary blend creates the most beautiful wood finish for reclaimed wood, kitchen utensils, cutting boards etc.
Food safe and all natural, our Beeswax Finish provides a soft satin finish that can be buffed to a shine.
Can be used over Fusion Mineral Paint ™ to add a satin finish and reduce the look of scuffs and fingerprints, especially on the darker colours.