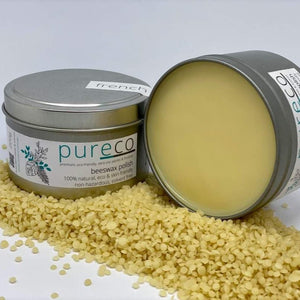 Beeswax polish is a 100% natural furniture polish handmade for use over chalk style paints.
Beeswax polish will protect and nourish raw wood and seals your paint. It contains all natural ingredients, handmade and all effort is made to adhere to eco & sustainable practices.
Make sure your painted surface is completely dry and apply with a brush or a lint free cloth, leave for 30mins and buff to a shine, using either a cloth or brush.
The waxes are poured into Aluminium tins, please recycle or reuse. Some suggestions are make your own candle in it, travel jewellery box, treasure box for children, hold spare buttons etc the list is endless.