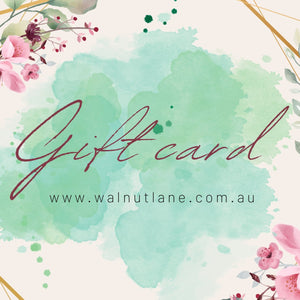 Looking for the perfect gift idea?
Send your family member, loved one or a friend a Walnut lane eGift Card.
How it works?
Person receives an email that contains a unique gift card code that they can use at checkout to redeem its value.
Can a gift card be used more than once?
Yes, provided there is still a balance remaining on the card.